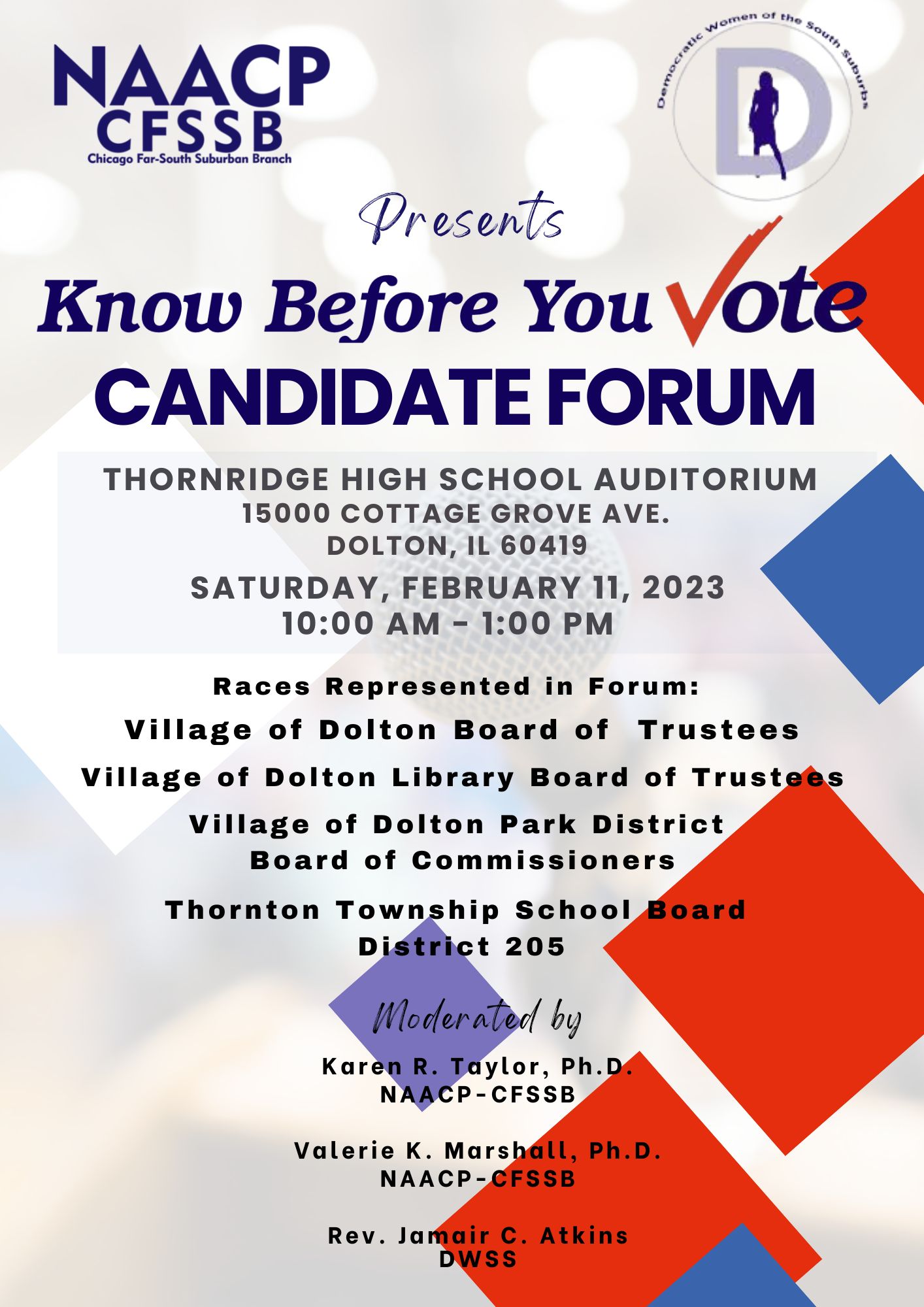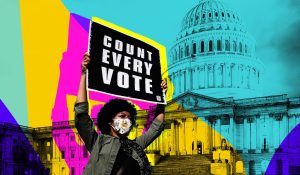 Political Action –The Political Action Committee shall: Seek to increase registration and voting; Work for the enactment of municipal, state and federal legislation designed to improve the educational, political and economic status of minority groups; Seek the repeal of racially discriminatory legislation; Work to improve the administration of justice; Work to secure equal enforcement of the law; and Keep the National Office and the Unit informed of all proposed legislation which affects minority groups. The Committee shall be nonpartisan and shall not endorse candidates for public office.
Chair: Dr. Karen Taylor
Voting Rights 101 with the Lawyers' Committee for Civil Rights
2021-03-25 NAACP FSSB One Pager_Final Voting Rights 101
Voting is a right and a responsibility. Please vote for the person you believe is best for the country.
Voting is every citizen's right, privilege, and responsibility. A true Democracy can not endure without citizen participation. There are entities and forces using voter suppression to win elections. Don't make voter suppression easy.
Vote like your life depends on it because it does.
Request your mail-in ballot with a mail ballot application.
Fill out the application completely.
Submit the request to your local election office. You should request your ballot as far in advance of the election as possible. The deadline to request a ballot by mail is (received by) Thursday, October 29, 2020.
When your ballot arrives, read it carefully and follow the instructions to complete it and return it
To register in Illinois you must:
be a citizen of the United States
be a resident of Illinois and of your election precinct at least 30 days before the next election
be at least 18 years old on or before the next election
cannot be serving a sentence of confinement in any penal institution as a result of a conviction of any crime
not claim the right to vote anywhere else
*find more information on voting rights restoration here
Vote on Election Day
Voters registered in Illinois can look up where to vote on Illinois's site.
Vote early
What to bring
If you've voted in Illinois before, you don't need to provide an ID to vote.
If you're a first-time voter who registered by mail and didn't provide your driver's license number, state ID number, last 4 digits of your Social Security number, or a copy of a current ID or government document that shows your name and address when you registered, you'll need to provide one of these when you vote. You can use (i) a copy of current and valid photo identification, (ii) a copy of a lease or contract for residence, student ID & mail addressed to your residence, or (iii) a copy of a current utility bill, bank statement, government check, paycheck, or other government documents that show your name and address.
Voters without ID: If you are unable to provide ID, you will be able to vote on a provisional ballot. After voting provisionally, you will be told how to submit additional proof of registration to the election authority. The additional information must be received by the election authority no later than the close of business on the Tuesday following the election.
Election contact information for Illinois